Thank you to my Sponsors and Supporters without whom I would not be able to live the dream.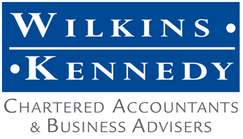 As a firm we enjoy being involved with the local community and are proud to be a corporate sponsor. We are delighted to be supporting Jonathan and hope that our sponsorship will help him towards his competing costs, assisting him with his cycling aspirations.
Bruce Elkins, Partner at Wilkins Kennedy LLP says "we hope that providing support to a young, local athlete will also help to inspire others to participate in sporting activities and wish Jonathan the best of luck with his cycling career."
Wilkins Kennedy LLP Chartered Accountants and Business Advisers provide a full range of accounting and business advisory services to a diverse range of businesses and individuals across the UK and abroad. Established in 1882 as a single regional office, the firm has expanded to 14 regional offices based in the South of England.